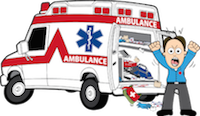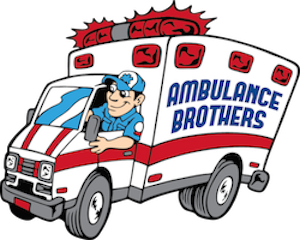 Frequently Asked Questions
How do your organizers hold up, what are they made of?

Our organizers are built using only quality acrylic manufactured less than 100 miles from our shop in Oregon where we assemble each organizer by hand. Acrylic has several unique physical properties; performance characteristics and resistance to weathering that make it the ideal choice for the EMS environment. Acrylic is up to 17x more impact resistant and more flexible than glass; it will not dull or deteriorate over time. Expect your new organizers to hold up to heavy, everyday use, providing years of service.
How do I care for my new organizers?

Our organizers are maintenance free. However, if the need arises, take a look at the
Care and Cleaning Guide
The organizer I want comes in 3 sizes and they would all fit, does it matter which one I use?

If you're looking to reorganize one or two cabinet shelves and keep the rest of your supply set up as is, we recommend the organizer with the greatest depth that will fit.
I want to organize my entire ambulance. With all the different sizes available, what is the easiest way to choose what I need?

Glad you asked; check out our Resource page where you will find help for your project and ways to save money too.
We keep supplies in wrapped bins and just replace the open bins with new ones at shift change. Will your organizers work in our system?

Absolutely, our organizers do more than give your ambulance a professional organized look. Carry the same equipment in fewer organizers with our products, less to swap at shift change, immediately know what's missing. The benefits of using our products extend beyond the field to those that support us.
I am looking at placing a large order; do you offer any discounts for bulk purchases?


Yes, depending on the size of the order we offer discounts on products and shipping. To find out how much you can save, send us a detailed list of the products, quantity and shipping location by email to

sales@theambulancebrothers.com. We will apply applicable discounts and forward our quote.
Are there more colors to choose from?

Yes, there are many more and we would happy to use an available color of your choice to build your organizers. Let us know what color range you are interested in.
How are the edges, are they sharp?

No, all exposed edges are smooth and finished with a flame polish.
My department deploys Specialty Transport or stocks equipment that doesn't fit into any category of organizer you have available. Can you help us organize it?
Absolutely, we can't wait to help with your ambulance organization needs. Our line up of organizers grows regularly and we may already have a design in the book that will meet your needs. If not, we will create a design to organize the equipment you carry. No obligation to purchase the finished product is necessary, having a new design works for us. Contact us
for help with a new design.
Our organization doesn't stock a few of the items that are used in your display pictures. Where can I find specifications for an organizer?
Step into any BLS or ALS ambulance wherever you travel and the vast majority of the inventory is identical. Our product line is designed with that in mind. We absolutely understand there are differences from area to area and if it were possible, we would design a line of products reflective of every set of protocols out there.

To find out what a specific organizer is designed to carry, please contact. We would be happy to send you product details for you to compare with your inventory list. We often find that these various differences in inventory can be can be accounted for within the organizers as they are designed.
Are your organizers easy to install?

Installation is simple. Your new organizers are ready to be put in service straight out of the box. Please take a look at our
Installation Tips
to learn from a couple of mistakes we made along the way.